Welcome to the opening week of Overwatch League, heroes!
The Overwatch League skins and player icons are now live for all regions in the Overwatch client for PC, Xbox, and PS4. All player icons of the team graphics were given to you free, along with the Overwatch League player icon. All heroes have access to the Overwatch League graphic as a spray, along with each team's graphics as well.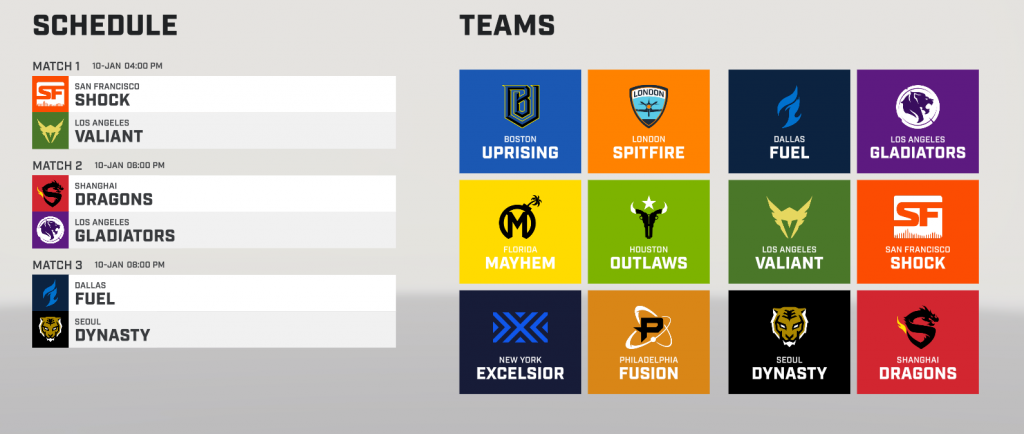 And bonus – you can see the games coming up through the Overwatch League section of the main menu. If you click on the team icons, you can look at individual skins, or purchase credits to buy a single skin, two, four, nine, or for twenty-six heroes. Considering the twelve teams, and twenty-six heroes, there's 312 skins to buy if you've got to collect them all. Total cost to buy them all? About $1,199.98 USD, with tax if you live in a state that charges tax for digital purchases.
There's also the Overwatch League app for iOS and Android.
Players were credited with 100 League Tokens to purchase any skin of their choice, and I decided to go with Los Angeles Valiant's Moira skin.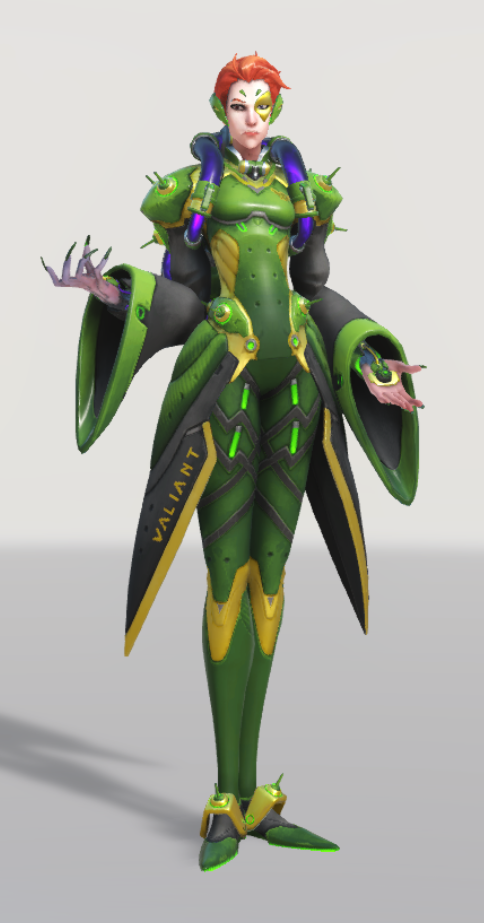 What skin did you purchase with your free credit?
Be sure to check out the Overwatch League, live exclusively on Twitch here!