With 2017 behind us and a new season here, LCS fans around the world are itching to see what 2018 has in store for professional League. While the NA, EU, and LCK regions reign supreme in viewing numbers and fans, there are still some smaller, but still dynamite, regions you may have missed out on up until now. Today, I'd like you to try something new; learn about and watch the LJL!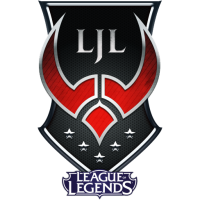 LJL logo, courtesy of Leaguepedia.
For those who aren't aware, the LJL is the League of Legends Japan League. Having just finished its fourth season of competitive play, the LJL is a new but quickly growing region. Everything is run pretty similarly to the typical LCS formula, just with six teams rather than usual 10.
(For more information on the exact format, check out the LJL Leaguepedia page.)
Ready to learn about the teams starting in season 8? Here they are, in shiny alphabetical order!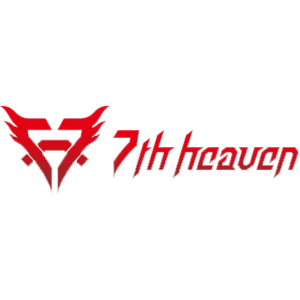 7th heaven logo, courtesy of Leaguepedia.
7th heaven

LJL veteran organization 7th heaven will be returning for their fifth consecutive split this spring. A commonly middle of the pack team, they can be seen as the Curse/Team Liquid of Japan.
As far as news this year, there have been no major roster changes. Their support, Junya "ThintoN" Matsuoka, notably carries the team's fights with superb roams and setups for fights. Here's a neat highlight video you can check out from their summer split last year! My personal favorite part is the sneaky baron at 1:25.
DetonatioN FocusMe logo, courtesy of Leaguepedia.
DetonatioN FocusMe
As Japan's first League of Legends full-time professional team, DetonatioN FocusMe has a wealth of experience in the League scene. Another veteran squad, they had a rocky start in LJL's first competitive season, where they ended in last place out of the total four teams. That result is nothing but history now; DFM has consistently placed in the top two in every split since then.
With their constant domination in the league and stellar shot calling, you can think of them as the Team SoloMid of the LJL. Their recent pick up of Rampage's top laner, Evi, could be just what they need to firmly keep themselves on top. A team that isn't afraid of unconventional picks (Heimerdinger mid in professional play, anyone?) and going absolutely ham in team fights, DFM is a fantastic example of what the LJL has to offer.
Check out this awesome fight during the 2017 Summer Finals against Rampage. Keep your eye on Han "viviD" Gi-Hun; he's basically the Aphromoo of the LJL.
Rampage logo, courtesy of Leaguepedia.
Rampage
Rampage is one of the oldest League organizations in Japan, and is another one of LJL's top performers. The organization is notable for its partnership with Korean private university Chunnam Techno University (CTU). Their shot calling and ability to seemingly be everywhere at once makes them Japan's version of Cloud 9/Counter Logic Gaming.
You can see an example of their ability to stomp on a lane together from 13:04 to 13:34 in this highlight video from the Summer 2017 Finals.
As of offseason, three members of RPG have left: jungler Lee "Tussle" Moon-yong, support Jeon "Dara" Jeong-hoon, and top laner Shunsuke "Evi" Murase (who actually just joined their rival team, DetonatioN FocusMe). Will RPG be able to maintain its domination of the league without some of their biggest playmakers?

Rascal Jester logo, courtesy of Leaguepedia.
Rascal Jester
Previously known as PeachServer AllStars before rebranding in December 2013, Rascal Jester has been around the LJL for quite some time now. The players are known for being quite close and quite silly (matching the mischievous nature of their team logo). RJ was close to being knocked out of the LJL after losing the tie breaker to Unsold Stuff Gaming in Summer, but
Managed to beat challenger squad SCARZ by the skin of their teeth. The match went to a total of five games, with RJ managing to come out on top in the final game.
Their top performers, top laner Takahito "Atyamomo" Suzuki and jungler Lee "WyverN" Jong-gyun, just left the team last month. Only time will tell to see if the acquisition of new players will turn this team's performance around for 2018.
In the meantime, watch Atyamomo and WyverN set up this awesome Fnatic style bush play during their match against Burning Core.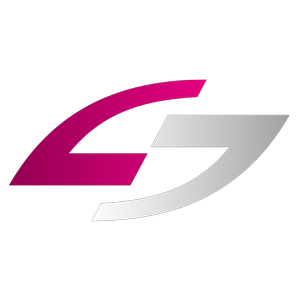 Unsold Stuff Gaming logo, courtesy of Leaguepedia.
Unsold Stuff Gaming
Unsold Stuff Gaming is another middle of the pack team in the LJL. Beyond newcomers V3 Esports, they are the newest team to join the League. Current top laner Ryo "apaMEN" Odagiri formed the team in 2015 with current support Ryosei "Enty" Tanioka and the now retired Kazuhiro "Clockday" Suzuki. Unlike most teams around the world, whose focus is on the mid laner or AD Carry, USG leaves all the carrying to its top lane. Enjoy a minute of apaMEN in action, featuring some clutch Nautilus hooks.
A section on Unsold Stuff Gaming is nothing without featuring the other carry of the team. Support Enty is well known his ridiculous Thresh plays. Here's two minutes of Enty welcoming you to Hook City.
Offseason brought the departure of jungler Moon "Neo" Ji-won and Souta "Haretti" Nakamura". Nonetheless, with the dynamic top and support synergy apaMEN and Enty share, USG will undoubtedly bring some great team fights to the upcoming season.
V3 Esports logo, courtesy of Leaguepedia.
V3 Esports
V3 is a fairly new organization in LJL, having just formed in May of this year. Their swift 3-0 win over Burning Core during the Spring 2018 Promotional Tournament was fantastic proof of the fledgling team earning their spot in the LJL.
The team has the interesting quality of having their coach reside in another country. NA veteran viewers may recall him as none other than the ADC of the late Team 8 (and TheOddOne's little brother), Maplestreet.
Another reason to keep eyes on V3 this split? Their acquisition of support Kazuta "Kazu" Suzuki, who easily carried them through their 2017 Summer Promotion Tournament against Burning Core. Kazu was previously the powerhouse in bot lane for top performers DetonatioN FocusMe from 2014 to 2016. Additionally, he jumped back and forth between retiring to be a coach to coming back as a player, before settling in with V3 for the CS Summer Split.

With V3's stellar performance in the LJL CS 2017 Summer Split, as well as their ability to easily turn and dominate team fights, it will be interesting to see how this team fits in with the rest of the LJL contenders.
As a league consisting of only six teams, the LJL is a smaller but explosive scene to enjoy. If you want to enjoy a smaller league with constant, insane team fights, the LJL is definitely for you.

Be sure to catch all the crazy goodness live on the Riot Games JP Twitch channel!
– Magnolia "Dognolia" Cruz